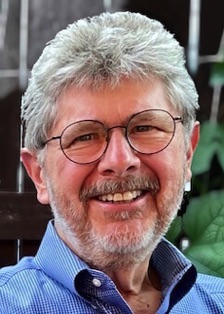 Couples, Family, and
Individual Therapy
Adolescents and Adults
_______________________
Richard B. Boswell, LCSW
9648 Olive Boulevard, #408
Olivette, MO 63132
Phone: (314) 645-5333
email: richard@rbboswell.com
Services
My focus is to help couples, families and individuals improve their relationships, and deal with emotional issues such as depression, anxiety, bipolar disorder, trauma, chronic illness or parenting.
For Couples
Relationship Assessment
This is the initial stage of couples therapy and a specific stand-alone service to help couples understand their strengths and their opportunities for improvement. I utilize the Gottman Couples Therapy Method and the Emotionally Focused Therapy assessment protocols.
Couples, Marital & Relationship Therapy
This therapy is for couples working to improve a good relationship or heal a hurting relationship.
Intensive Couples Therapy
This is for couples who want to make significant gains in a brief period of time. Several sessions, usually 5 or 6, are scheduled on one day and are followed by several sessions on a subsequent day. Many couples use this format when they travel a long distance to attend therapy or their schedules are limited and weekly sessions are not possible.
Affair Recovery
This process is designed to help couples deal with the impact of an affair, repair and strengthen their relationship and protect it in the future.
Discernment Process
A specific process to help couples when one member is seriously evaluating his or her commitment to the relationship and the other member is committed. This process can help people decide whether to work on the repair of the relationship or to end the relationship, in a caring manner.
Divorce Adjustment
This process is designed to help couples or individuals separate and continue their lives in a positive, healthy manner.
Pre-Marital/Pre-Commitment Preparation
This is for couples early in their relationship, to help them acquire the skills necessary for a happy, healthy life together.
Private Couples Workshop
This is the Gottman Art and Science of Love Workshop for an individual couple, tailored to that couple's specific needs and schedule.
For Families
Family Therapy
These sessions are for all members of a family, to help the family get along better, solve specific problems and enjoy each other again.
For Individuals
Individual Therapy
These are private sessions for individuals who are dealing with life adjustment issues or emotional issues like depression, anxiety, bipolar disorder, relationships, parent-child problems or similar concerns.
Anger Management
This is a specific process that assesses an individual's anger style and helps that person manage and understand the anger and related emotions.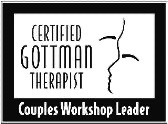 © 2015 - 2022 Richard B. Boswell, LCSW, L.L.C. Call me at (314) 645-5333 to discuss your specific situation
Richard B. Boswell, LCSW, LLC
Confidential | Compassionate | Focused | Responsive