Richard B. Boswell, LCSW, LLC
Confidential | Compassionate | Focused | Responsive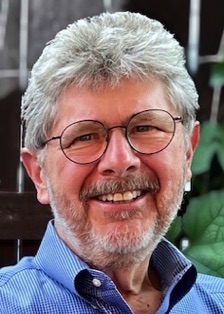 Couples, Family, and
Individual Therapy
Adolescents and Adults
_______________________
Richard B. Boswell, LCSW
9648 Olive Boulevard, #408
Olivette, MO 63132
Phone: (314) 645-5333
email: richard@rbboswell.com
General Information
Therapy can help!
We know that psychotherapy can be helpful. The process of psychotherapy has been well studied, showing that about 80% of the time treatment can lead to lasting positive changes.
Pick a therapist who is right for you.
Finding a therapist who is right for you is important to the success of your therapy. There are common factors in all types of psychotherapy that, research has shown, are associated with positive outcomes.
Having a strong alliance between the therapist and the client is a well-established factor for successful therapy. The alliance is defined as a collaborative relationship of trusting partners working together constructively towards an identified goal. Simply put, the client should feel comfortable with the therapist.
Another feature of successful therapy is that the client has hope that the therapist and the therapy can help. The client should have an expectation for a positive outcome.
The final factor in successful therapy is that the therapy should be focused on the specific needs and issues of the client. The client's concerns must be dealt with directly, not avoided.
In addition to the above common factors, therapists should be licensed by the state to practice in their profession, have specific advanced training in their area of expertise, continue to advance their training throughout their career; and have a process to objectively measure the outcome of the services they provide.
All of these criteria may be reviewed with the therapist you choose to establish whether he or she is a good fit for you and your situation.
Therapy with Richard B. Boswell, LCSW
I offer a positive, supportive environment where you can reflect on your feelings, thoughts and circumstances. In this setting, you are able to work towards your personal growth and change.
The first stage of treatment involves developing a thorough understanding of your concerns, strengths and resources. Then, goals for therapy are agreed upon, most often about a deeper understanding of yourself and the important relationships in your life. The focus of therapy can be both intrapersonal, looking inward, and interpersonal, looking at interactions with others.
I offer my clients many different tools. These may take the form of learning self-care techniques to help deal with depression, anxiety or substance abuse; developing the ability to observe yourself to deepen self understanding; or experiencing different ways to interact with the important people in your life to help relationships improve. Therapy is experiential, as you begin to take different actions in the therapy and then apply these actions in your daily life.
The frequency and duration of therapy is determined by your specific needs and goals. Generally we meet more often in the beginning of therapy and less often as therapy progresses towards completion. Periodically we will evaluate your progress and satisfaction with the work and the process of the therapy. Please feel free to raise questions about your therapy at any time. When it is time to stop, it is best for us to plan this together so that you can identify the gains you have made, plan how you will continue them and end the therapy relationship in a positive manner.
Please be aware that therapy has both benefits and risks. During therapy you may experience uncomfortable feelings like sadness, guilt, anxiety, anger, loneliness and helplessness. You may recall unpleasant aspects of your history. Difficulties may arise with people closest to you or in your ability to function each day in an optimal way. Most often, working with and understanding such feelings is a part of therapy and may lead to the improvement that you are looking for.
Therapy has been shown to have benefits that include significant reductions in distress, improvement in feelings about oneself, improvement in important relationships and the resolution of specific problems. However, despite our best efforts, therapy may not work out well. I do not guarantee any specific results regarding the outcome of your therapy. I conduct my practice within the ethical standards as established by the National Association of Social Workers.
Does therapy require a psychiatric diagnosis?
A psychiatric diagnosis is necessary if you plan to use your insurance to pay for the services. The insurance company needs to know that the care is medically necessary and a diagnosis substantiates this for them. If this is your choice, I will talk with you about your diagnosis before I submit the services for reimbursement. Please be aware that your diagnosis will become a permanent part of your medical record. In the case where you do not plan to use your insurance then a "medically necessary" diagnosis is not required.
Is therapy confidential?
Therapy is based on the client knowing that the issues he or she works on will be held in confidence. Your privacy is of the utmost importance to me. I follow the guidelines in the HIPAA Notice of Privacy Practices. I will not disclose any information without your written consent, unless it is required by law.
How are appointments scheduled?
All appointments are scheduled directly with me, either in person or over the phone. Your appointment times are reserved specifically for you. In the event you are not able to keep an appointment, please provide a minimum of 24 hours advance notice. Without advance notice, you will be responsible for paying for the entire session, as insurance companies do not cover missed appointments. You may leave a message on my answering machine if you need to cancel an appointment.
My usual office hours are Monday through Thursday 8:00am to 6:30pm.
How often are sessions held and how long do they continue?
At the start of treatment, sessions are generally held weekly. As improvements are made, we may meet less frequently. Individual sessions are usually 45 minutes long and most couple sessions are 90 minutes long.
Therapy can last as long as is necessary to accomplish your goals. With very specific problems, therapy may be highly focused and be successful in just a handful of sessions. For more complicated issues that affect many areas of your life, therapy may last longer. Some people use therapy as a personal growth experience and may attend for a longer time. Once therapy is complete many people will return for check -ups when they feel the need.
How are after hours phone calls handled?
You may always leave a message for me at 314-645-5333. I generally return calls during regular business hours. If there is a life threatening emergency, call 911 or go to your nearest emergency room. Once you are safe, please leave a message for me.
How is therapy paid for?
Generally speaking, there are three ways to pay for therapy.
1. "Fee for service" or "out of pocket": The client pays the therapist directly. This allows you to
have control over the selection of a therapist, the type and goals of therapy, how long
therapy will last, and who has access to the your confidential information.
2. "Third party payment": You and your insurance company each pay for a portion of the
service. Your portion is known as a deductible or co-pay. To use third party payment, the
therapist must have an agreement or be "in network" with the insurance company. Third
party payment gives the health insurance company some control over which therapist you
see, the amount of money or time allowed for the therapy, the type of therapy utilized, which
affects the goals of therapy, and your confidential information. Once confidential information
enters the company's computer system, I cannot guarantee its privacy.
3. "Out of Network Payment" In some situations, when a therapist is not in your insurance
company's network, you can pay for the services directly and can file to receive out of
network benefits that are paid directly to you.
In each case, you are responsible for paying for the services. You can discuss this with your therapist and come to a knowledgeable choice that is best for you and your needs.
I accept payment in checks or cash. I do not accept credit cards.
Information for Individuals
When is therapy necessary?
Here are some reasons people have for seeking therapy:
• negative thoughts or feelings
• depression or mood swings
• stress or anxiety
• problems with drugs, alcohol, sex, or food
• excessive anger, frustration, or guilt
• constant worries or obsessions
• relationship concerns, communication problems, or loneliness
• stress due to chronic illness
• school problems, employment concerns, workplace stress
• life changes
• issues of sexuality or sexual identity
• problems following traumatic events or the after-effects of childhood mistreatment
• domestic violence or other forms of abuse
Do I need to take medications and if so, do I still need therapy?
For certain situations, medication may be very helpful. This is generally when symptoms are making it very difficult for someone to function in a positive manner throughout the day. If necessary, you and your therapist can discuss this and agree on a plan of action. This could include a referral to your primary care doctor or a psychiatrist for a medication assessment. They are the only professionals who can prescribe medication. You may also decide that medication is not necessary. Whether you use medication or not, you may still proceed with psychotherapy.
Information for Couples
When is Couples Therapy necessary?
Here are some reasons many couples have for seeking therapy:
• Communication problems.
• Fighting with each other or repeating the same fight.
• Not feeling heard.
• Not feeling understood.
• Disagreeing on how to parent.
• Questioning your love for your partner.
• Questioning your commitment to the relationship.
• Feeling bored in your relationship.
• Feeling that you have grown apart or have grown in different directions.
• Worry about infidelity in your relationship.
• Struggling with addictions (alcohol, drugs, food, sex or gambling) in the relationship.
• Struggling with the impact of chronic illness in the relationship
Does Couples Therapy Help?
Over the past 30 years I have worked with many couples and families to help them heal, recover, and reconnect with each other. Recent research has shown that 70 to 75% of couples can move from distress to recovery and 90% show significant improvement. Here are some of the things these couples report:
• Have a much closer, more intimate, and deeper relationship
• Know themselves and each other much better
• Feel heard and can tolerate the discomfort of disagreement while still treating each other with
respect
• Know how to have conversations about difficult topics, while staying connected throughout
the process
• Continue to grow even closer over time
What if I want couples therapy, but my partner won't come?
There are times when one partner is not willing or is just not ready to come in for counseling. However, we often find that it is possible to improve the relationship with just one person working in therapy.
What is the Gottman Method of Couples Therapy?
The Gottman Method is a therapy based on the work of Dr. John Gottman and Dr. Julie Gottman. In the 1970′s Dr. John Gottman began to study relationships in a systematic and scientific manner, which he continues today. He was looking for patterns in relationships and was able to determine the differences among couples who stayed together and were happy over time, couples who stayed together and were not happy, and couples who divorced. He discovered the key dynamics that make a relationship work and, together with his wife, Dr. Julie Gottman, developed a theory about relationships. From the theory they developed a way to help couples heal a hurting relationship or improve a healthy relationship.
In this therapy, specific skills are taught to help couples deepen their friendship and use their conflict and difference to grow closer over time. Couples can learn how to understand one another better, get to know one another better, navigate through the hard times and appreciate the strengths they have.
At the start of treatment, a thorough assessment is completed, based on the Gottman research. Through the therapy process couples discover their strengths and opportunities for improvement, and set goals for themselves and the relationship. Treatment focuses on maintaining the positive aspects of the relationship and improving on the areas of difficulty. Initially sessions are more frequent and, when the relationship begins to improve, sessions are spread further apart. Practice of the skills is encouraged between sessions and at times homework assignments are provided for the couple. When active therapy is complete, follow-up sessions are scheduled over the next two years to help the couple maintain their gains.
A Certified Gottman Method Couples Therapist is a highly skilled clinician who has been trained by Drs. John and Julie Gottman and provides therapy and education to couples and individuals.
Learn more about the Gottman Method of Couples Therapy at the Gottman Institute's website.
What is The Art and Science of Love: A Weekend Workshop for Couples?
This workshop was created by Drs. John and Julie Gottman and is designed to teach the skills that successful couples use to foster romance and harmony in their relationship. If your have a strong relationship, the workshop will provide you with the understanding and tools to make it a great one. If your relationship is distressed, then the workshop will give you a road-map to repair. The workshop is presented in St. Louis, Missouri three times a year by Richard B. Boswell, LCSW with other clinicians certified by Drs. John and Julie Gottman.
Learn more about the St. Louis workshops at our website.
What is Emotionally Focused Therapy?
Emotionally Focused Therapy works with the role of emotion in relationships. The process is experiential and helps couples make deeper connections with one another by facilitating the expression of feelings and concerns in a safe manner. This helps couples to understand one another and themselves on a deeper level. With a deeper understanding of each other and a greater feeling of being connected, couples are able to express their needs, become more responsive to one another and grow closer together. The relationship becomes a safe haven for each member as they deal with their concerns.
Dr. Susan Johnson developed this therapy in the 1980's and has studied its outcome for many years. Her research has shown that it helps 70 to 75% of couples move from distress to recovery and approximately 90% show significant improvement.
Learn more about Emotionally Focused Therapy at The International Centre for Excellence in Emotionally Focused Therapy website.
Improve your Relationship Right Now and Get Ready for Therapy
• Give genuine appreciations. All of us like to hear something nice once in a while. Sharing
your positive feelings for each other helps you get through the rough spots when they come
up. When you really feel it, turn the volume up on the good things that happen between you!
• Don't criticize your partner. Criticism doesn't feel good, whether you deliver it or receive it.
Usually, when you feel the need to criticize, you want or need something from your partner
that you are not getting. Talk directly about what you need. So instead of saying, "You only
care about yourself!" think about how you can state your need to be cared for. Try saying, "I
really miss having time for just the two of us. Can we plan some alone time for this
weekend?" Taking the word "you" out of your language when talking about a difference with
your partner allows you to express your feelings without criticizing your partner.
• Stay Calm. During conflict, we are ripe for escalating either into a hot fight or cold avoidance.
Recognize when this is happening and take a break, so that you don't repeat your usual
pattern. Calm yourself and then return to the issue when both of you are feeling better.
• Talk about your underlying feelings. When we are upset we tend to talk about being angry
or frustrated. These are important feelings, which are connected to deeper feelings like
worry, disappointment, sadness, embarrassment, hurt or guilt. When you talk about the
underlying feelings you are sharing more of yourself and this makes it easier for your partner
to do the same.
• Deal with issues when they are small. Comment about an interaction not feeling right
when it first happens. Don't store up issues and blast them all at once. Say something like,
didn't feel so good, can you say it in another way?' This is called a repair and may help the
conversation stay on track.
• Talk about one issue at a time. Staying focused on one issue at a time helps prevent you
from becoming upset. This allows you to make headway with one issue, which gives you
hope about dealing with others.
Using all of these skills will help your relationship feel safer, help you have better discussions and feel closer together. Begin to use them right away and it will help you if you decide to come to therapy.
Common Issues Requiring Therapy
Information on Depression
All of us have times when we are sad, down or experience moments of unhappiness. These feelings are unpleasant, usually temporary and a normal response to typical disappointments or losses in life. Depression, however, continues for a longer period of time. The sadness persists and can be accompanied by additional feelings of anger, anxiety, guilt or hopelessness. There may be changes in four areas of a person's life.
Feeling sad, down or unhappy is not uncommon but there may also be other emotions that may be pronounced. You may be agitated and irritable. You may be bored, and lose interest in things that usually satisfy you.
There may be changes in how you think. It may be hard to concentrate and make decisions. Your memory may be impaired. It may be harder to accomplish your usual tasks
Your physical functioning may become affected. Sleeping and eating may be irregular and your sex drive may be diminished. You may not have as much energy as usual and you may feel tired or slowed down. Physical complaints such as headaches, abdominal pains and other aches and pains that have no physical explanation can also be part of depression.
There may be changes in your behavior as well. You may neglect your appearance, lose track of paying your bills or miss deadlines at work. You may withdraw from friends and isolate yourself. Conflicts with important people in your life may become more frequent.
The good news is that there is help for depression. With treatment, 8 out of 10 people are able to return to their usual productive lives. Common effective treatments include psychotherapy and medication. After an initial assessment of the depression and your life circumstances, appropriate treatment can be offered and improvements can be made.
Information about Stress and Anxiety
Stress and anxiety are related and often confused. Stress occurs when there is a specific event or series of events approaching and you feel tension and worry about the outcome. Anxiety is a persistent intense worry about the future and may be called fear or nervousness. Anxiety may also be used to describe the intense worry and fear that may come up during difficult periods of our life.
Anxiety shows up in moods, thoughts, behaviors and physical reactions.
• Your mood may be nervous, irritable, anxious, and or panicky.
• You may overestimate danger or underestimate your ability to cope with the danger. You may
underestimate the help that may be available for you. You may have catastrophic thoughts
about the potential outcome.
• You may avoid situations where the anxiety may occur, or leave situations when the anxiety
begins. You may try to do things perfectly or control events to prevent the perceived danger.
• Physical symptoms may include sweaty palms, tense muscles, a racing heart, flushed
cheeks, lightheadedness, tunnel vision, dizziness or trouble breathing.
All of these symptoms are part of the fight, flight, or freeze response to danger. When in true danger we use these physiological changes to keep ourselves safe. We use the same changes to deal with emotional events that are overwhelming for us or ones that we do not feel able to cope with.
Again, the good news is that with the help of cognitive behavioral and insight-oriented therapy 8 out of 10 people can make significant improvements in their lives. You can learn to mange the anxiety, not have it manage you.
Information about Bipolar Disorder
The key characteristic of bipolar disorder is extreme mood swings from manic highs to severe depression. It affects an individual's experience of emotion and the way a person conveys their emotion to others. The shifting in mood can happen very quickly for some and slowly for others.
In the manic or high state, you may experience combinations of excessive happiness or expansiveness, excessive anger or irritability, a decreased need for sleep, an inflated sense of your abilities, increased talkativeness, racing thoughts or jumping from one idea to another, an increase in activity and energy level, and impulsive or reckless behavior.
This may alternate with times when you become depressed, where you lose interest in things you usually enjoy, lose or gain weight, feel fatigued, feel guilty, feel badly about yourself, have trouble concentrating or making decisions and may feel that life is not worth living.
There is effective treatment for bipolar disorder that includes medication to help with the mood stabilization, Cognitive Behavioral Therapy to help with managing the mood swings, and additional education about self-care techniques that help keep the disorder from controlling your life.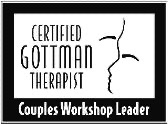 © 2015 - 2022 Richard B. Boswell, LCSW, L.L.C. Call me at (314) 645-5333 to discuss your specific situation