Richard B. Boswell, LCSW, LLC
(314) 645-5333
Confidential | Compassionate | Focused | Responsive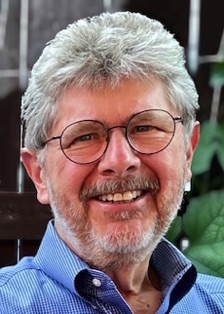 Couples, Family, and Individual Therapy
Adolescents and Adults
_________________________________
Richard B. Boswell, LCSW
9648 Olive Boulevard, #408
Olivette, MO 63132
Phone: (314) 645-5333
email: richard@rbboswell.com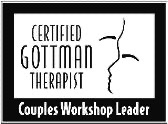 © 2015 - 2022 Richard B. Boswell, LCSW, L.L.C.
Call me at (314) 645-5333 to discuss your specific situation
General Information
Therapy can help!
We know that psychotherapy can be helpful. The process of psychotherapy has been well studied, showing that about 80% of the time treatment can lead to lasting positive changes.
Pick a therapist who is right for you.
Finding a therapist who is right for you is important to the success of your therapy. There are common factors in all types of psychotherapy that, research has shown, are associated with positive outcomes.
Having a strong alliance between the therapist and the client is a well-established factor for successful therapy. The alliance is defined as a collaborative relationship of trusting partners working together constructively towards an identified goal. Simply put, the client should feel comfortable with the therapist.
Another feature of successful therapy is that the client has hope that the therapist and the therapy can help. The client should have an expectation for a positive outcome.
The final factor in successful therapy is that the therapy should be focused on the specific needs and issues of the client. The client's concerns must be dealt with directly, not avoided.
In addition to the above common factors, therapists should be licensed by the state to practice in their profession, have specific advanced training in their area of expertise, continue to advance their training throughout their career; and have a process to objectively measure the outcome of the services they provide.
All of these criteria may be reviewed with the therapist you choose to establish whether he or she is a good fit for you and your situation.
Therapy with Richard B. Boswell, LCSW
I offer a positive, supportive environment where you can reflect on your feelings, thoughts and circumstances. In this setting, you are able to work towards your personal growth and change.
The first stage of treatment involves developing a thorough understanding of your concerns, strengths and resources. Then, goals for therapy are agreed upon, most often about a deeper understanding of yourself and the important relationships in your life. The focus of therapy can be both intrapersonal, looking inward, and interpersonal, looking at interactions with others.
I offer my clients many different tools. These may take the form of learning self-care techniques to help deal with depression, anxiety or substance abuse; developing the ability to observe yourself to deepen self understanding; or experiencing different ways to interact with the important people in your life to help relationships improve. Therapy is experiential, as you begin to take different actions in the therapy and then apply these actions in your daily life.
The frequency and duration of therapy is determined by your specific needs and goals. Generally we meet more often in the beginning of therapy and less often as therapy progresses towards completion. Periodically we will evaluate your progress and satisfaction with the work and the process of the therapy. Please feel free to raise questions about your therapy at any time. When it is time to stop, it is best for us to plan this together so that you can identify the gains you have made, plan how you will continue them and end the therapy relationship in a positive manner.
Please be aware that therapy has both benefits and risks. During therapy you may experience uncomfortable feelings like sadness, guilt, anxiety, anger, loneliness and helplessness. You may recall unpleasant aspects of your history. Difficulties may arise with people closest to you or in your ability to function each day in an optimal way. Most often, working with and understanding such feelings is a part of therapy and may lead to the improvement that you are looking for.
Therapy has been shown to have benefits that include significant reductions in distress, improvement in feelings about oneself, improvement in important relationships and the resolution of specific problems. However, despite our best efforts, therapy may not work out well. I do not guarantee any specific results regarding the outcome of your therapy. I conduct my practice within the ethical standards as established by the National Association of Social Workers.
Does therapy require a psychiatric diagnosis?
A psychiatric diagnosis is necessary if you plan to use your insurance to pay for the services. The insurance company needs to know that the care is medically necessary and a diagnosis substantiates this for them. If this is your choice, I will talk with you about your diagnosis before I submit the services for reimbursement. Please be aware that your diagnosis will become a permanent part of your medical record. In the case where you do not plan to use your insurance then a "medically necessary" diagnosis is not required.
Is therapy confidential?
Therapy is based on the client knowing that the issues he or she works on will be held in confidence. Your privacy is of the utmost importance to me. I follow the guidelines in the HIPAA Notice of Privacy Practices. I will not disclose any information without your written consent, unless it is required by law.
How are appointments scheduled?
All appointments are scheduled directly with me, either in person or over the phone. Your appointment times are reserved specifically for you. In the event you are not able to keep an appointment, please provide a minimum of 24 hours advance notice. Without advance notice, you will be responsible for paying for the entire session, as insurance companies do not cover missed appointments. You may leave a message on my answering machine if you need to cancel an appointment.
My usual office hours are Monday through Thursday 8:00am to 6:30pm.
How often are sessions held and how long do they continue?
At the start of treatment, sessions are generally held weekly. As improvements are made, we may meet less frequently. Individual sessions are usually 45 minutes long and most couple sessions are 90 minutes long.
Therapy can last as long as is necessary to accomplish your goals. With very specific problems, therapy may be highly focused and be successful in just a handful of sessions. For more complicated issues that affect many areas of your life, therapy may last longer. Some people use therapy as a personal growth experience and may attend for a longer time. Once therapy is complete many people will return for check -ups when they feel the need.
How are after hours phone calls handled?
You may always leave a message for me at 314-645-5333. I generally return calls during regular business hours. If there is a life threatening emergency, call 911 or go to your nearest emergency room. Once you are safe, please leave a message for me.
How is therapy paid for?
Generally speaking, there are three ways to pay for therapy.
1. "Fee for service" or "out of pocket": The client pays the therapist
directly. This allows you to have control over the selection of a
therapist, the type and goals of therapy, how long therapy will
last, and who has access to the your confidential information.
2. "Third party payment": You and your insurance company each
pay for a portion of the service. Your portion is known as a
deductible or co-pay. To use third party payment, the therapist
must have an agreement or be "in network" with the insurance
company. Third party payment gives the health insurance
company some control over which therapist you see, the amount
of money or time allowed for the therapy, the type of therapy
utilized, which affects the goals of therapy, and your confidential
information. Once confidential information enters the company's
computer system, I cannot guarantee its privacy.
3. "Out of Network Payment" In some situations, when a therapist is
not in your insurance company's network, you can pay for the
services directly and can file to receive out of network benefits
that are paid directly to you.
In each case, you are responsible for paying for the services. You can discuss this with your therapist and come to a knowledgeable choice that is best for you and your needs.
I accept payment in checks or cash. I do not accept credit cards.
Continue Reading our Information pages by tapping below...