Richard B. Boswell, LCSW, LLC
(314) 645-5333
Confidential | Compassionate | Focused | Responsive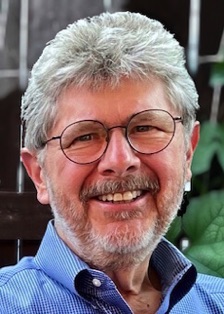 Couples, Family, and Individual Therapy
Adolescents and Adults
_________________________________
Richard B. Boswell, LCSW
9648 Olive Boulevard, #408
Olivette, MO 63132
Phone: (314) 645-5333
email: richard@rbboswell.com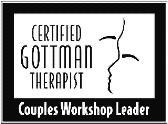 © 2015 - 2022 Richard B. Boswell, LCSW, L.L.C.
Call me at (314) 645-5333 to discuss your specific situation

Information for Couples
When is Couples Therapy necessary?
Here are some reasons many couples have for seeking therapy:
• Communication problems.
• Fighting with each other or repeating the same fight.
• Not feeling heard.
• Not feeling understood.
• Disagreeing on how to parent.
• Questioning your love for your partner.
• Questioning your commitment to the relationship.
• Feeling bored in your relationship.
• Feeling that you have grown apart or have grown in different
directions.
• Worry about infidelity in your relationship.
• Struggling with addictions (alcohol, drugs, food, sex or gambling)
in the relationship.
• Struggling with the impact of chronic illness in the relationship
Does Couples Therapy Help?
Over the past 30 years I have worked with many couples and families to help them heal, recover, and reconnect with each other. Recent research has shown that 70 to 75% of couples can move from distress to recovery and 90% show significant improvement. Here are some of the things these couples report:
• Have a much closer, more intimate, and deeper relationship
• Know themselves and each other much better
• Feel heard and can tolerate the discomfort of disagreement while
still treating each other with respect
• Know how to have conversations about difficult topics, while
staying connected throughout the process
• Continue to grow even closer over time
What if I want couples therapy, but my partner won't come?
There are times when one partner is not willing or is just not ready to come in for counseling. However, we often find that it is possible to improve the relationship with just one person working in therapy.
What is the Gottman Method of Couples Therapy?
The Gottman Method is a therapy based on the work of Dr. John Gottman and Dr. Julie Gottman. In the 1970′s Dr. John Gottman began to study relationships in a systematic and scientific manner, which he continues today. He was looking for patterns in relationships and was able to determine the differences among couples who stayed together and were happy over time, couples who stayed together and were not happy, and couples who divorced. He discovered the key dynamics that make a relationship work and, together with his wife, Dr. Julie Gottman, developed a theory about relationships. From the theory they developed a way to help couples heal a hurting relationship or improve a healthy relationship.
In this therapy, specific skills are taught to help couples deepen their friendship and use their conflict and difference to grow closer over time. Couples can learn how to understand one another better, get to know one another better, navigate through the hard times and appreciate the strengths they have.
At the start of treatment, a thorough assessment is completed, based on the Gottman research. Through the therapy process couples discover their strengths and opportunities for improvement, and set goals for themselves and the relationship. Treatment focuses on maintaining the positive aspects of the relationship and improving on the areas of difficulty. Initially sessions are more frequent and, when the relationship begins to improve, sessions are spread further apart. Practice of the skills is encouraged between sessions and at times homework assignments are provided for the couple. When active therapy is complete, follow-up sessions are scheduled over the next two years to help the couple maintain their gains.
A Certified Gottman Method Couples Therapist is a highly skilled clinician who has been trained by Drs. John and Julie Gottman and provides therapy and education to couples and individuals.
Learn more about the Gottman Method of Couples Therapy at the Gottman Institute's website.
What is The Art and Science of Love: A Weekend Workshop for Couples?
This workshop was created by Drs. John and Julie Gottman and is designed to teach the skills that successful couples use to foster romance and harmony in their relationship. If your have a strong relationship, the workshop will provide you with the understanding and tools to make it a great one. If your relationship is distressed, then the workshop will give you a road-map to repair. The workshop is presented in St. Louis, Missouri three times a year by Richard B. Boswell, LCSW with other clinicians certified by Drs. John and Julie Gottman.
Learn more about the St. Louis workshops at our website.
What is Emotionally Focused Therapy?
Emotionally Focused Therapy works with the role of emotion in relationships. The process is experiential and helps couples make deeper connections with one another by facilitating the expression of feelings and concerns in a safe manner. This helps couples to understand one another and themselves on a deeper level. With a deeper understanding of each other and a greater feeling of being connected, couples are able to express their needs, become more responsive to one another and grow closer together. The relationship becomes a safe haven for each member as they deal with their concerns.
Dr. Susan Johnson developed this therapy in the 1980's and has studied its outcome for many years. Her research has shown that it helps 70 to 75% of couples move from distress to recovery and approximately 90% show significant improvement.
Learn more about Emotionally Focused Therapy at The International Centre for Excellence in Emotionally Focused Therapy website.
Improve your Relationship Right Now and Get Ready for Therapy
• Give genuine appreciations. All of us like to hear something
nice once in a while. Sharing your positive feelings for each other
helps you get through the rough spots when they come up. When
you really feel it, turn the volume up on the good things that
happen between you!
• Don't criticize your partner. Criticism doesn't feel good, whether
you deliver it or receive it. Usually, when you feel the need to
criticize, you want or need something from your partner that you
are not getting. Talk directly about what you need. So instead of
saying, "You only care about yourself!" think about how you can
state your need to be cared for. Try saying, "I really miss having
time for just the two of us. Can we pl an some alone time for this
weekend?" Taking the word "you" out of your language when
talking about a difference with your partner allows you to express
your feelings without criticizing your partner.
• Stay Calm. During conflict, we are ripe for escalating either into a
hot fight or cold avoidance. Recognize when this is happening
and take a break, so that you don't repeat your usual pattern.
Calm yourself and then return to the issue when both of you are
feeling better.
• Talk about your underlying feelings. When we are upset we
tend to talk about being angry or frustrated. These are important
feelings, which are connected to deeper feelings like worry,
disappointment, sadness, embarrassment, hurt or guilt. When
you talk about the underlying feelings you are sharing more of
yourself and this makes it easier for your partner to do the same.
• Deal with issues when they are small. Comment about an
interaction not feeling right when it first happens. Don't store up
issues and blast them all at once. Say something like, didn't feel
so good, can you say it in another way?' This is called a repair
and may help the conversation stay on track.
• Talk about one issue at a time. Staying focused on one issue at
a time helps prevent you from becoming upset. This allows you
to make headway with one issue, which gives you hope about
dealing with others.
Using all of these skills will help your relationship feel safer, help you have better discussions and feel closer together. Begin to use them right away and it will help you if you decide to come to therapy.
Continue Reading our Information pages by tapping below...