Richard B. Boswell, LCSW, LLC
(314) 645-5333
Confidential | Compassionate | Focused | Responsive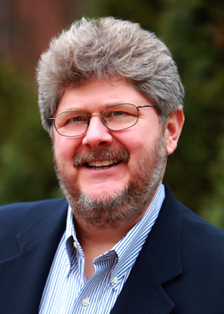 Couples, Family, and Individual Therapy
Adolescents and Adults
_________________________________
Richard B. Boswell, LCSW
225 S. Meramec Ave., Suite 512
Clayton, MO 63105
Phone: (314) 645-5333
email: richard@rbboswell.com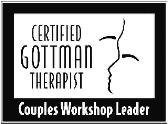 © 2015 - 2020 Richard B. Boswell, LCSW, L.L.C.
Call me at (314) 645-5333 to discuss your specific situation
The Art and Science of Love
The Art and Science of Love 2
Our 14th year in Missouri!
Gottman Weekend Couples Workshops
The Art and Science of Love Workshops are based on the work of John Gottman, Ph.D. Dr. Gottman has learned what really makes relationships work by studying and following over 3000 couples in more than 40 years of research. The workshops are designed to teach you exactly what successful couples do to foster romance and harmony in their relationships.
During the first day you will learn how to build fondness, admiration and closeness in your relationship. On the second day you'll work on conflict management while learning new and important communication skills.
Couples work privately on exercises designed to address the challenges in real life relationships. Certified Gottman Therapists are available to support individual couples with the exercises.
Who Should Attend:
These workshops are designed to strengthen your marriage or relationship. If you have a strong relationship, the workshops will provide you with the insights and tools to make it a great one. If your relationship is distressed, then the two day workshops will provide a road map for repair.
What You'll Learn:
At the workshop, couples will learn how to
• Foster respect, affection and closeness
• Build and share a deeper connection with each other's inner
world
• Keep conflict discussions calm
• Break through and resolve conflict gridlock
• Strengthen and maintain the gains in your relationship
Workshop Dates:
A Workshop for Couples*, St. Louis, MO
• February 5th & 6th, 2022
• April 23rd & 24th, 2022
• September 17th & 18th, 2022
The Art and Science of Love 2,
A Workshop for Couples*, St. Louis, MO
(Couples must have attended an Art & Science of Love workshop prior to attending the level 2)
• March 5th & 6th, 2022
*Dates subject to change
Please see www.stlouiscouplesworkshops.com for complete information and to register.